中文名: 外交官 第一季英文名称: The Diplomat Season 1别名: False Witness资源格式: DVDRip版本: 全2集电视台: UKTV AU首播时间: 2009年演员: Dougray Scott ... Ian Porter (2 episodes, 2009)
Rachael Blake ... Det. Chief Insp. Julie Hales (2 episodes, 2009)
Jeremy Lindsay Taylor ... Mark Wilson (2 episodes, 2009)
Richard Roxburgh ... Charles Van Koors (2 episodes, 2009)
Claire Forlani ... Pippa Porter (2 episodes, 2008-2009)
Don Hany ... Sergei Krousov (2 episodes, 2009)
Elan Zavelsky ... Nikolai Krousov (2 episodes, 2009)
Jonny Pasvolsky ... Antonio Morelli (2 episodes, 2009)
Tony Martin ... Bill Murray (2 episodes, 2009)
Socratis Otto ... Shannon Cross (2 episodes, 2009)
Stephen Curry ... Det. Sgt. Neil Trent (2 episodes, 2009)
Alex Menglet ... Dimitri (2 episodes, 2009)
Shane Briant ... Winston Beale (2 episodes, 2009)
Costa Ronin ... Vladimir (2 episodes, 2009)
Alin Sumarwata ... Yasmin Van Koors (2 episodes, 2008-2009)
Chris Haywood ... Browning (2 episodes, 2009)
Doris Younane ... Jenny Basheer (2 episodes, 2009)
Fergus Whelan ... Louis Porter (2 episodes, 2009)
Hugo Whelan ... Louis Porter (2 episodes, 2009)
Jason Glover ... Aussie Russian (2 episodes, 2009)
Helen Sutermeister ... Signals Officer (2 episodes, 2009)
Darryl Cooper ... Proprietor (2 episodes, 2009)
Mark Duncan ... Gunman (2 episodes, 2009)
Phil Partridge ... Gunman (2 episodes, 2009)
Neal Horton ... Russian (2 episodes, 2009)
Nigel Harbach ... Russian (2 episodes, 2009)
Normie Daghel ... Russian (2 episodes, 2009)
Aaron Hammond ... Russian Thug (2 episodes, 2009)
Bob Mirovic ... Russian Thug (2 episodes, 2009)地区: 英国,澳大利亚语言: 英语简介: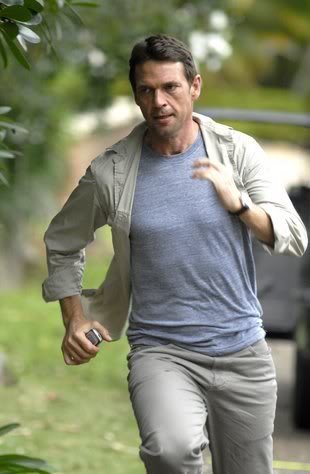 Taking you to the edge of your seat and beyond, "False Witness" navigates the murky world of international intelligence with an explosive and unstoppable chain of events.
Set in present day Sydney, Tajikistan and London and inspired by real incidents known to international security agencies, including the 1997 theft of five Soviet built nuclear "suitcase bombs". "False Witness" explores a scenario that could lead to the West's worst nightmare – a nuclear attack.
Source: uktv.com.au/FalseWitness
代码 iMDB http //www.imdb.com/title/tt1090903/ Û
Û RUNTiME 3h04min17sec Û
Û SiZE 1.50Gb Û
Û RESOLUTiON 640x336 Û
Û FRAMERATE 23.976 fps Û
Û BPF 0.356 Û
Û ViDEO XviD, 1035kbps Û
Û AUDiO MP3, 2ch 128kbps Û
Û SOURCE NTSC DVD Û
Û LANGUAGE English Û
Û SUBTiTLES None Û
Û iMDB RATiNG awaiting 5 votes Û