中文名: BBC 地平线 2010英文名: Horizon 2010版本: 更新1月6日节目[狗的秘密生活]发行时间: 2010年电视台: BBC地区: 英国语言: 英语简介: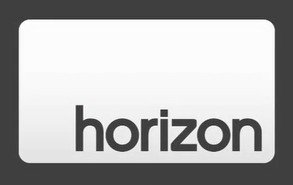 《地平线》(Horizon) 是 BBC 连续播放时间最长的纪录片栏目。
Horizon Is A Long-Running BBC Popular Science And History Documentary Programme. The Format Of The Series Varied In The Early Years Following Its Launch In 1964 But Is Now Standardised At 50 Minutes. Some Episodes Are Adapted From Documentaries By Other Broadcasters Such As PBS's NOVA, And Episodes Of Horizon Are In Turn Adapted By PBS And Other Broadcasters Around The World. Michael Ambrosino, While Serving A Year-long Fellowship With The BBC, Was Inspired By Horizon And Went On To Create The Long-Running NOVA Series On The Same Model.
Since The Early 1990s, Horizon Has Developed A Distinctive Narrative Form, Typically Employing An Underlying Detective Metaphor, To Relate Scientific Issues And Discoveries To The Lives Of Its Viewers. Many Episodes Of Horizon Are Structured In A Format That Starts With A Tease Or Menu Laying Out What The Show Has In Store, Followed By Two 'Acts' With A 'Plot Twist' Around 25-35 Minutes Into The Show. The Twist Frequently Propels The Story Line From A Focus On An Individual Scientist's Human And Intellectual Journey Of Discovery Through To Explore The Impact Of That Insight While, At The Same Time, Providing A Change Of 'Texture' And Filmic Pace. Often, Episodes Of Horizon End Up With A Montage Of Talking Heads As Experts And People Affected By The Implications Of The Science Covered Are Intercut To Create A Sense Of Summary.
The Down-Side To Horizon's Focus On 'Pure Science, Sheer Drama' And The Occasionally Forced Narrative This Engenders Has Led To Some Accusations Of Dumbing Down In Recent Years, With One Former Editor Writing A Newspaper Article About How The Programme Concentrates Too Much On Human Stories, And Not Enough On The Science.
In The Period Of Pure Science, Sheer Drama Horizon Won An Unprecedented Series Of The World's Top Awards, Including A BAFTA, An Emmy For Best Documentary, A Royal Television Society Award And A Grierson Trust Award. It Also Enjoyed Extremely High Viewing Figures, Even Though It Covered Subjects As Complex As Molecular Biology And Particle Physics. It Has Shown A Change Of Direction Since June 2006, Offering A More Light-Hearted Approach, Though The Subjects It Covers Remain Serious.